BIT Club gathers the most ambitious and motivated business informatics students from the Corvinus University of Budapest who are looking for additional professional and developmental opportunities beside their university studies. Our student association is providing professional trainings and knowledge for students in order to prepare them for real–life labour market situations. They can utilize BIT Club values later in their career path.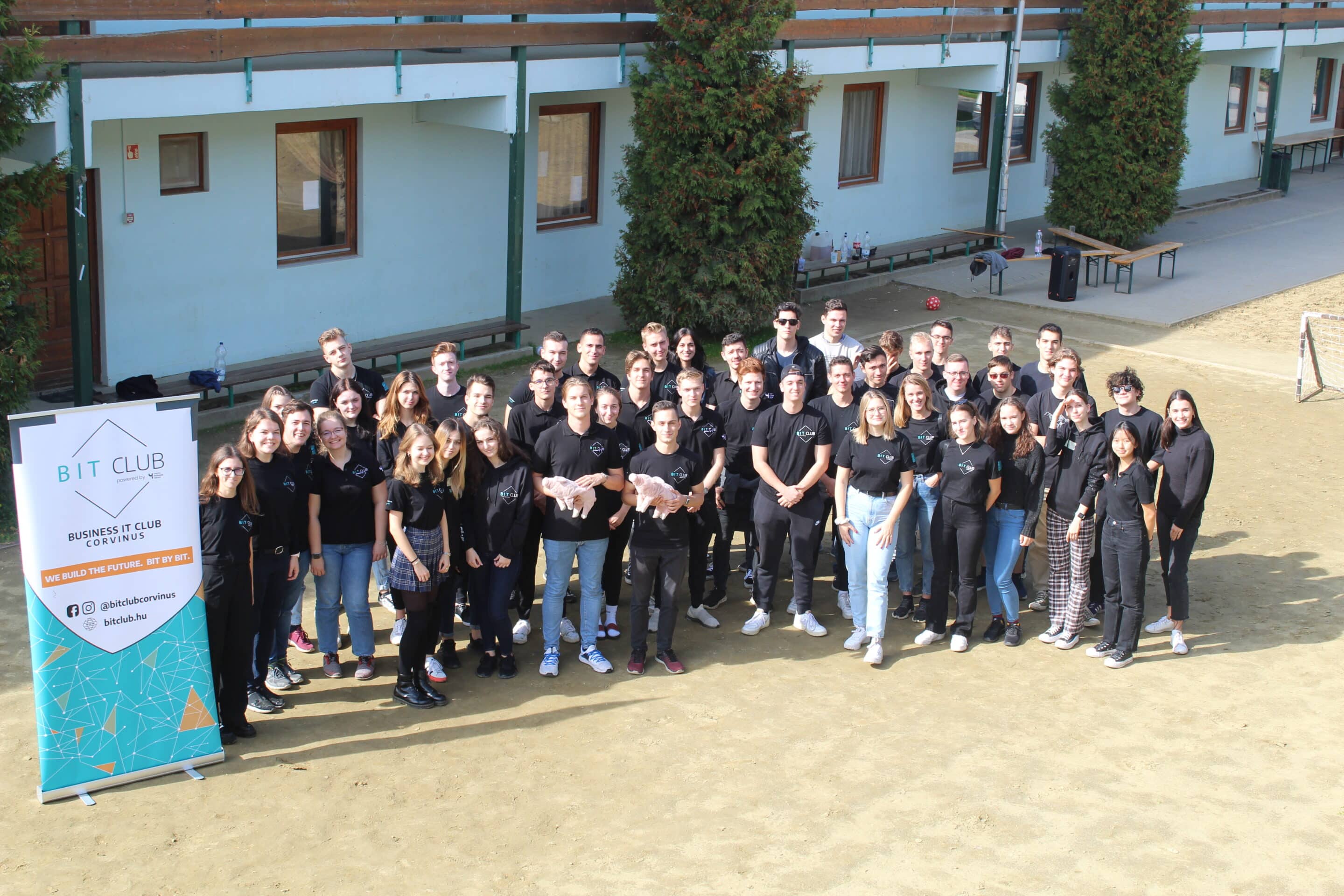 Our operation is based on collaborating with companies and partners. Therefore, we are open to every – preferably long term – cooperation with companies from any IT field with whom we could offer quality workshops, courses and presentations to our members. 
The core of the organisation consists of mainly Business IT undergraduates, who are passionate to broaden their knowledge in every aspect. Within the framework of the Talent Program our members gain practical knowledge in the area of IT consultancy, Software development and Business Intelligence. 
BIT Club is a reliable partner for the corporations with its well–defined strategic goals, career oriented, converging community and its stable number of members within the organisation – there are currently almost 60 members, which will presumably grow in the following semester. Within our Talent Program, we provide promotional and appearance opportunities for our partners at our events, online and offline platforms. Furthermore, companies can directly target students in professional events with branding, internship programs and career opportunities, hosted in collaboration with BIT Club. We believe that in our partnership program, BIT Club and its partners can create a unique value, which contributes to the boost of the career of the future IT leaders.